Right conduct is the essence of right knowledge – is the motto of this institution. Every programme and activity is directed towards the realization of the motto. Institution is also having the remarkable services to the nation and to the world by giving initial abode and support, the foundation for the unity of religions and enlightened citizen. JVBI is following the ancient Gurukul trend by promoting the value education in the rural particularly to women.
Dr. A.P.J. Abdul Kalam
Former President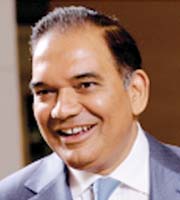 JVBI has become an integral part of the larger community, promoting service activists and making a vigorous cultural and intellectual exchange available to all from near as well far off places like abroad. JVBI will continue to serve as our nation's foremost community college with education attributes that are fully imbibed with principles of Jainism so as to enable integrated personality development blended with spirituality and moral values.
Prakash Jain
Hon. Consult General, Republic of Rwanda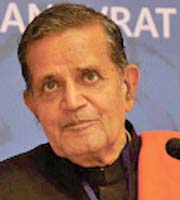 इस विश्वविद्यालय का आदर्श वाक्य है- ज्ञान का सार आचार है। ज्ञान का शिखर सर्वज्ञता है, आचार का शिखर वीतरागता है। इतने उच्च लक्ष्य को लेकर यह विश्वविद्यालय चल रहा है। इसके विद्यार्थी और अध्यापक काशी, दिल्ली, उदयपुर, शान्तिनिकेतन और पटियाला आदि में उच्चतम स्थानों पर प्रतिष्ठित हैं। 25 वर्ष की अवधि में पूरे उत्तर भारत को अपनी भुजाओं में इसने समेट लिया है। समुद्र पार भी इस का महिमामण्डल अपना आलोक फैला रहा है। विश्वविद्यालय में कार्यरत अध्यापक प्रथम कोटि के अध्यापक हैं। .
Mahamahopadhyay Prof. Dayanand Bhargav
An Erudite Scholar of Philosophy

I am proud to be the student of the first batch of JVBI. Here, I have learned the definition of religion, nonviolence and self-discipline. This institution has taught me the meaning of life and has given values into my life.
Dr. Aalam Ali (Alumni Student)
Director,

In JVBI, I have not only studied the doctrine of anekant but even applied in my life, experiencing the freedom from rigidity in my thoughts and deeds. In fact, I will say I am indebted to the institution which has given shape to my life.
Dr. Meena Sharma (Alumni Student)
Associate Editor Gender & Social Affairs, Focus News